We are pleased to provide exciting and rewarding opportunities for all 11th and 12th grade students in Career and Technical Education (CTE)! Our CTE classes are open to all students attending any public high school in Porter County (plus Hobart High School). Our classes are described on this web site and are designed to appeal to many student interest areas.
Career and Technical Education (CTE) programs exist in today's high schools to empower young people to make meaningful and appropriate career choices. We are proud that all public school corporations in the county (plus Hobart High School) have chosen to work together to provide excellent CTE experiences and broad choices. The era of career experimentation in college is over. Today, success is accomplished by planning one's educational goals wisely and early. We all know that choosing a career that we enjoy is crucial to future success and happiness. Parents need to help their children make these important life decisions.
Most Porter County CTE programs offer dual high school and college credit. Graduates often have a head start on a post secondary degree and a well-paying profession. Students in our programs take challenging high school courses and a strong career program.
Employers, we thank you for supporting our programs by:
Hiring our graduates!
Serving on advisory boards
Providing career guidance
Hiring our graduates!
Making job-shadowing and internship experiences possible
Donating tools
Hiring our graduates!
We are grateful to the employers who have hired graduates of Porter County Career and Technical Education programs. That is why it is mentioned three times in the list above. Keeping our "best and brightest" in the Porter County area is one of our highest goals. Keeping our "homegrown talent" here will lead to a strong economy and a bright future for Porter County and Indiana.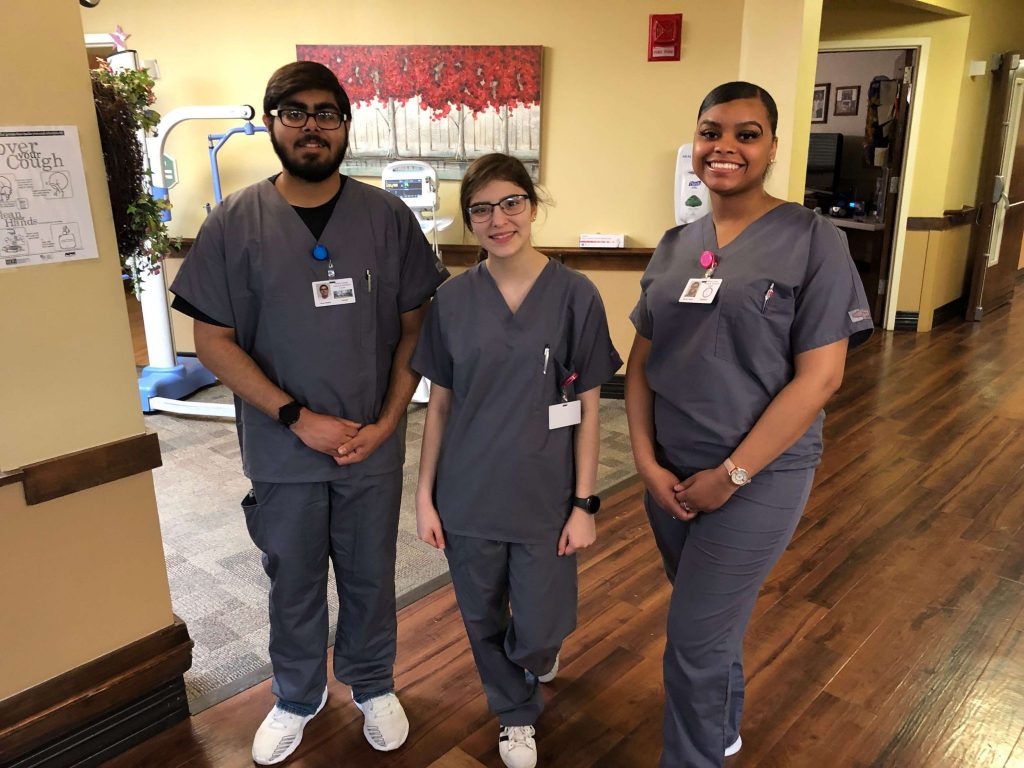 Local citizens, we believe that the economic and cultural health of our communities is stronger because of the strength of PCCTE. Economic development is intrinsically related to our commitment to preparing students for the workforce. PCCTE helps provide the skilled workforce needed to keep young talent and longtime businesses in our area. In addition, we attempt to create responsible and service-oriented citizens who are a credit to their communities.
We operate under the umbrella of the Porter County Education Services, which manages countywide public education services. Now with eight school districts represented by our CTE district, it takes a truly cooperative and collaborative effort on the part of all involved to design and implement PCCTE's wide variety of first-class career and technical programs. Inter-school cooperation among administrators, faculties, and counselors are what make our programs strong.
It is the policy of Porter County Career and Technical Education Center to provide an equal education opportunity. PCCTE does not discriminate on the basis of race, color, religion, gender, national origin, age, or individuals with disabilities, including limited English proficiency.
If anyone believes his/her rights have been violated, he/she may file a complaint by following the procedure listed below:
He/she will identify the problem and discuss the complaint with the Director at the Porter County Career and Technical Center. A formal complaint must be made in writing.

The Director will conduct an investigation.

The Director will resolve the problem or refer the matter to the School Corporations' Compliance Officer or Civil Rights Coordinator.