Caterer
Executive Chef
Restaurant Manager
Pastry Chef
Hospitality Management in hotels/cruise industry
Cook
And Many More…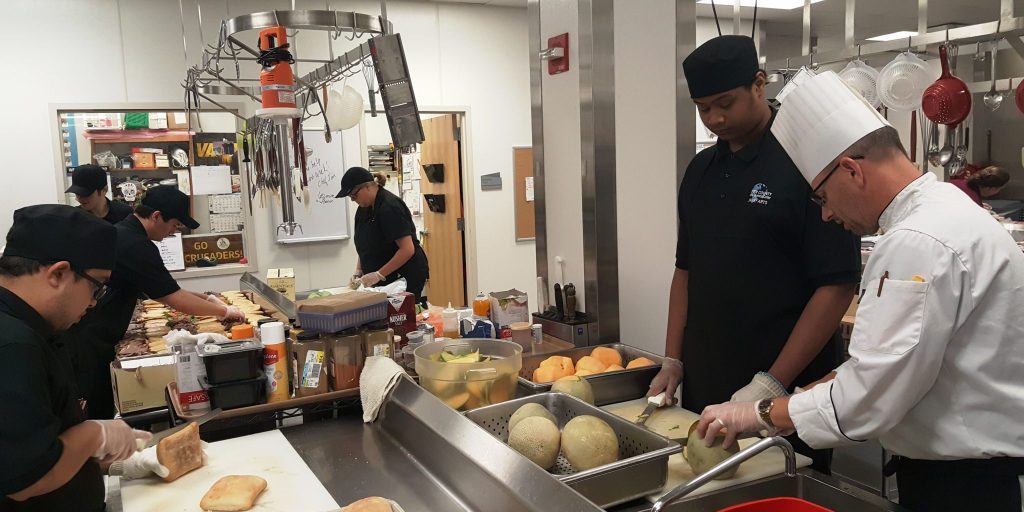 Culinary Arts & Hospitality Management
Are you interested in a career in the food service and hospitality industry? You could be one of the 1.5 million people expected to be hired in the next 10 years. Taking this course could lead to certification and a $5,000 scholarship. This two-year program offers you the opportunity to gain knowledge and skills through classroom experiences and paid/unpaid internships in the second year. Emphasis is placed on developing workplace readiness skills in food preparation, safety and sanitation, management, financial planning of food costs, teamwork, creativity, communication, responsibilty, and self-confidence. Classroom experiences are expected to include food prepartion, demonstrations, guest speakers, videos projects, textbook reading, study guides, tests, and field trips. The program is also valuable for one year of participation.
Educational Opportunities
Ivy Tech Community College
Vincennes University
Culinary Institute of America
Baker College
Purdue University
Johnson & Wales University
Kendall College
H.S. and Career & Technical Education Graduate:
$7.25-$12.00/hr.
Additional Technical Training:
$25.00-$50.00/hr.