Dental Assistant
Dental Hygienist
Product Representative
Dentist
Dental Technician
And Many More…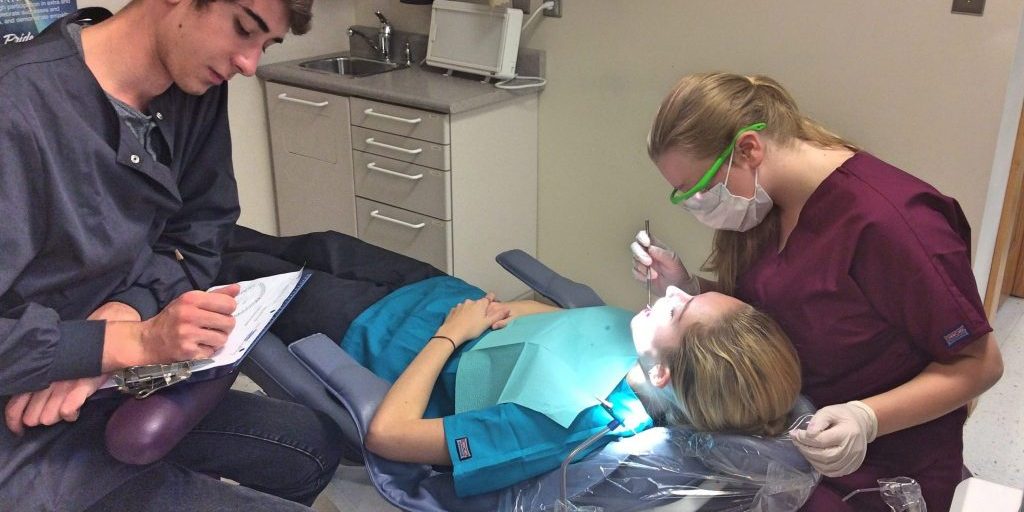 You'll have a lot to smile about when you begin a dental internship as a high school student and earn high school credit at the same time. You'll have the opportunity to work side by side with a dentist or in a dental laboratory and learn many skills that will give you a head start to a successful career. If you are interested in learning more about dentistry, oral anatomy, x-rays, dental instruments, and lab procedures, then sign up today for this program.
Educational Opportunities
Indiana University Northwest
Indiana University South Bend
Indiana University Purdue University Indianapolis
Vincennes University
University of Southern Indiana
Ivy Tech Community College
Indiana University Purdue University Fort Wayne
H.S. and Career & Technical Education Graduate:
$10.00-$15.00/hr.
Additional Technical Training:
$15.00-$100.00/hr.