Diesel Technician
Hydraulic Repair Technician
Aircraft Mechanic
Enter an Apprenticeship
And Many More…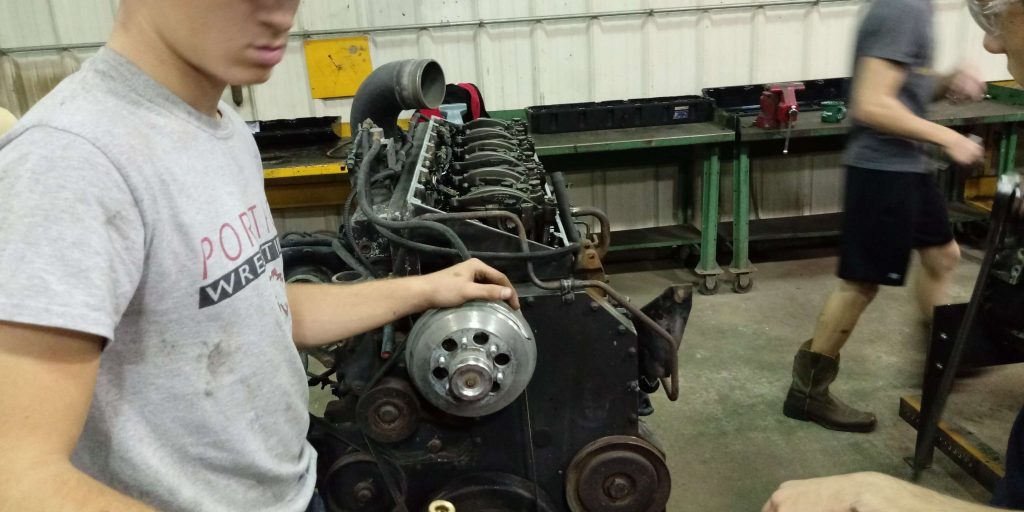 Diesel Service Technology
Diesel technology has changed a lot in recent years. Diesel technicians today need formal training in the latest diagnostic equipment and must possess good reading and math skills in order to follow detailed service manuals and work with computer based software. Skilled diesel technicians are in demand today. So, if you are interested in working on diesel fueled trucks and large heavy equipment, then sign up for this program today. This program is ASE/NATEF certified.
Educational Opportunities
Vincennes University
Lincoln Tech
Specialized Factory Training Courses
University of Northwestern Ohio
MIAT College of Technology
WyoTech
Universal Technical Institute
H.S. and Career & Technical Education Graduate:
$10.00-$22.00/hr.
Additional Technical Training:
$24.00-$32.00/hr.