Athletic Trainer
Occupational Therapist
Physical Therapist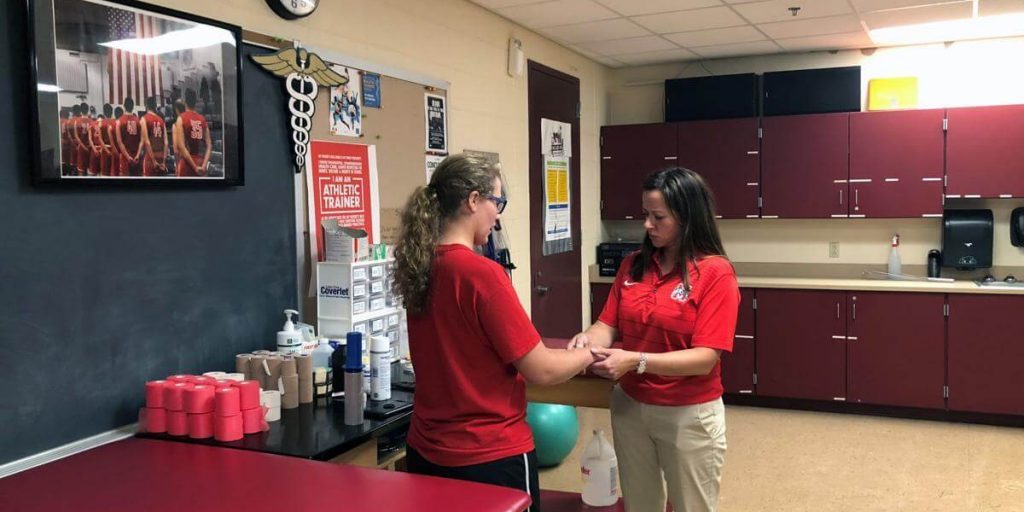 Fundamentals of Sports Medicine
Sign up for Fundamentals of Sports Medicine if you'd like a hands-on class that will teach you techniques to help others prevent and treat sports injuries. You might find yourself going on to be an athletic trainer, physical therapist or other health care professional by earning the appropriate college degree(s). Students in the class learn about anatomy, first aid, CPR, vital signs, and the prevention and treatment of sprains, strains and other ailments. They get an opportunity to work side-by-side with a certified athletic trainer and get a chance to decide if this is the field for them. The field is expected to grow much faster than average through at least 2018.
Educational Opportunities
Anderson University
Franklin College
Indiana University
Purdue University
Ball State University
Indiana State University
Manchester College
H.S. and Career & Technical Education Graduate:
$7.50-$10/hr.
Additional Technical Training:
$10.50-$50.00/hr.