Dear Porter County CTE Parent and Student,
I want to take this opportunity to thank you for choosing to begin your future with Porter County Career and Technical Education.  I appreciate your patience as our administrative team works with all of the school districts.  We have spent a great deal of time over the past few weeks working with all of the superintendents of our partnering schools.  As you can imagine, we are just one component in the whole picture of your education, which has made the process complicated.
At this time, our plan is to start on August 12th in the "green" with full face to face sessions.  As you are aware, Portage High School and Hobart High School house many of our programs and we have been working on a plan to ensure students are still receiving the education pathway they have chosen. We will keep you informed of the schedules for courses offered at Portage and Hobart as they are finalized.  Our goal would be to safely provide the hands on component of our programming while giving students the foundation should we need to move to a "hybrid" or complete virtual model.
All school districts have noted they will follow their existing routines to transport students from the high schools to the Career Center and, in some cases, other program locations.  However, students whose schools have adopted virtual learning to start the school year would need to get themselves to their home high school to catch the bus to the program locations.  
Our CTE teachers have been working hard to ensure they can deliver the material to your students so that students will be able to continue to receive dual credits and their certifications.  Students may need to be prepared to complete additional hours next summer if the certification requirements have not yet been met.  Students in the EMT and Fire Science programs are bound by the requirements of the Department of Homeland Security, and students MUST complete those requirements.  Students in the Cosmetology program are bound by the Indiana Licensing Board for Cosmetology, and they also will have to abide by those requirements. Additionally, programs offered at Ivy Tech are expected to be face to face and are following the University Guidelines for Ivy Tech.  The classes based at Ivy Tech, Welding and Construction:  HVAC, start on Aug. 24.  You should be receiving a "Virtual Learning Expectations Sheet" from your program teacher which will outline the expectations throughout the course of this school year.  
I am attaching a copy of the "Porter County Career and Technical Center: Health and Safety Protocols" so you can see the expectations for our classroom instruction this school year.  Regardless of program location, our goal is to have teachers follow this protocol for the safety of your students.
We are very concerned about the health and well being of your student, our staff and the community.  We want to recognize that the plans are very fluid and that we are closely monitoring the decisions of our partnering districts.  Mr. Franks, the Career Center principal, will be providing further information to those students who will participate in programs at the Career Center. 
Audra L. Peterson, EdS
Director of Porter County Career and Technical Education
PCCTE offers the following programs:
ARCHITECTURE & CONSTRUCTION
ARTS, AV TECHNOLOGY & COMMUNICATION
HOSPITALITY & HUMAN SERVICES
Visit the Career & Technical Education programs you're interested in during scheduled preview days.

See your guidance counselor for more detailed information and schedules.

Fill out the Career & Technical Education program information form to reserve your place in class.
Dual Credit Opportunities
Increase your skills and earn college credits while still in high school!
Watch our students' testimonials: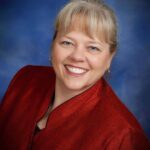 Your career choice has a huge impact on your future. It affects how much money you make, your lifestyle, and the satisfaction you feel from what you do every day. You can set an exciting new direction for yourself with Porter County Career and Technical Education!
Porter County Career and Technical Education is much more than high school. It is a high school with direction, hands-on learning, and real-world work experience. You'll earn credits that can be transferred to a two or four-year college. Plus, you'll earn certifications recognized by business and industry that could secure you a job right out of high school!
Our staff has the knowledge, skills, and work experience to bring their classrooms alive! Their passion radiates among the students and staff to create a culture of professionalism at the career center.
I invite you to visit our career center for a tour. Ask questions, and find out more about how we help each one of our students open the door to their future!
Audra Peterson
Director
Porter County Career and Technical Education
What our graduates are saying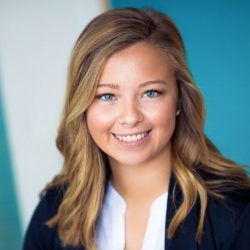 Career and Technical Education (CTE) In Numbers
of our 2016 graduates who completed six CTE credits earned a high school diploma, and had placements in college, military or work settings upon graduation!
of high school dropouts say real-world skills education would've kept them in school
of CTE students say entering a CTE program of study helped them get better grades