Troubleshooting, maintenance, installation and repairs of computer hardware and diagnoses software issues.
GRADE: 11 & 12 | DUAL CREDIT OPTION
Want to be that go-to person who helps a coworker or client figure out why his or her computer is acting up? As a Computer Tech Support student, you will learn to diagnose and repair computer hardware and software problems. You will focus on maintenance and security issues. You will install operating systems and software. You will learn basic networking and cloud computing. The field of technology is growing constantly. According to CompTIA, there are almost 1 million open IT positions in the U.S. Despite their differences on the surface, virtually every industry today depends on IT. From small, family-run businesses to big corporations, there are IT careers for students in almost every organization around the globe.
This program is offered at Valparaiso High School and has morning and afternoon classes for students from all participating high schools in the district.
Dual Credit available through Vincennes University.
EDUCATIONAL OPPORTUNITIES
Purdue University
Vincennes University
Ivy Tech Community College
Calumet College of St. Joseph
Computer/Helpdesk Technician
Data Support Technician
Desktop Support Administrator
System Support Specialist
Technical Support Specialist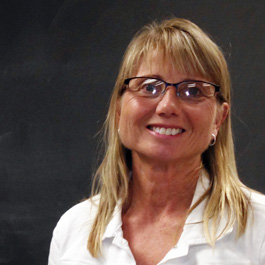 JENNIFER GOLENIA
VALPARAISO HIGH SCHOOL
Ms. Golenia earned her AS Degree at Indiana University as well as earning certifications in A+, ITF+ and Network +. She has been teaching at Valparaiso High School for the past 14 years. She really enjoys getting to know her students and what their interests, future goals and aspirations are so that she may help them obtain those goals. In her spare time, she enjoys biking, hiking, kayaking and volunteering at church and hospice.