Learn the five components of television: camera operations, audio, lighting, writing, and editing.
GRADE: 11 & 12 | DUAL CREDIT OPTION
Do you want to know how to produce a television show, be a news reporter or shoot and edit your own films? Would you like to be on the cutting edge in the communications field? If these are career paths that are appealing to you, then consider signing up for this program. Video and Radio Production and Media Studies will provide instruction in various communication, media, production, and technical functions and tasks performed by employees, including management personnel, in broadcasting and communications occupations.
Emphasis will be placed on career opportunities, production, programming, announcing, equipment operation, news and sports casting, broadcasting regulations and laws, technical, oral and written communication, and listening skills. In addition, students will learn proficient journalistic skills with news writing for print, radio and television.
Video and Radio Production and Media Studies students will learn the five components of television: camera operations, audio, lighting, writing, and editing. Students will have the opportunity to learn editing, directing, producing, camera operation, audio and lighting techniques and skills. You will train on professional equipment, creating a variety of video projects, including music videos, commercials, and short films along with professional news packages and stories. Students should have a strong interest in fine arts, speech, production, journalism, and electronics.
Students can receive a Core 40 and a Technical Honors Diploma credit.
Students enrolled in this course are also eligible for dual credits through Vincennes University.
EDUCATIONAL OPPORTUNITIES
Ivy Tech Community College
Ball State University
Vincennes University
Indiana State University
Editor
Production Assistant
News Anchor
Director
Producer
Writer
Photographer
Sportscaster
Journalist
News Reporter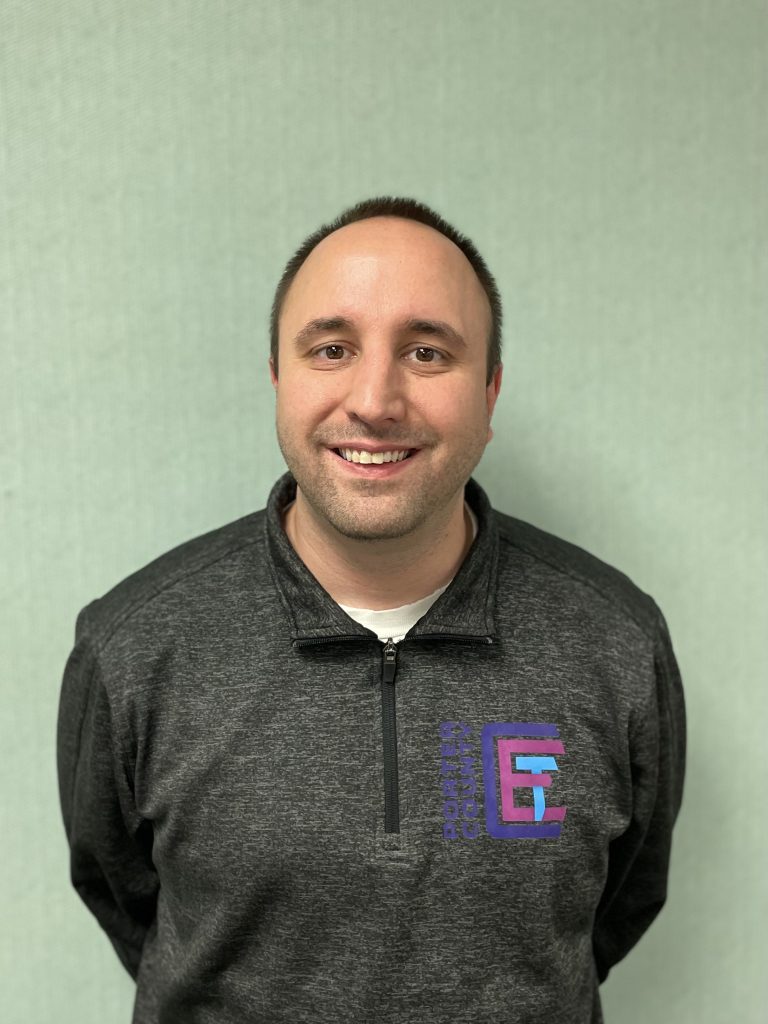 JOSH HARVOTH
CAREER CENTER
From the age of five, Mr. Harvoth's love of media and video evolved into a passion that he continues to this day. Graduating from Columbia College Chicago (with honors) in 2006, with a degree in Broadcast Journalism and Television Production, Mr. Harvoth has spent the last 20+ years in the world of media.
He has served as station relations coordinator for NBC 5 Chicago, video director for The Region Sports Network in Highland, producer for WJOB Radio in Hammond, and has covered UFC events in Las Vegas, Detroit, Chicago and Indianapolis in addition to many freelance projects for several companies.
Currently, he serves as the head radio and television instructor at the Porter County Career Center in Valparaiso, IN. Previously, he spent 13 years at Merrillville High School where he taught video production and served as the head boys' and girls' varsity swimming coach and "voice of the Pirates" for many sporting events.
In his spare time, Mr. Harvoth enjoys exploring new restaurants and collecting sports memorabilia. He resides in Valparaiso with wife, Erin and son, Cal.