CULINARY ARTS & HOSPITALITY
Providing students with culinary art skills, centered on cooking techniques, food service and professional kitchen management.
GRADE: 11 & 12 | DUAL CREDIT OPTION
Are you interested in a career in the foodservice and hospitality industry? You could be one of the 1.5 million people expected to be hired in the next 10 years. This two-year program offers you the opportunity to gain knowledge and skills through classroom experiences and paid/unpaid internships in the second year. Emphasis is placed on developing workplace readiness skills in food preparation, safety and sanitation, management, financial planning of food costs, teamwork, creativity, communication, responsibility, and self-confidence. Classroom experiences are expected to include food preparation, demonstrations, guest speakers, videos, projects, textbook reading, study guides, and tests. The program is also valuable for one year of participation.
EDUCATIONAL OPPORTUNITIES
Ivy Tech Community College
Vincennes University
Culinary Institute of America
Baker College
Purdue University
Johnson & Wales University
Kendall College
Sullivan University
Caterer
Executive Chef
Restaurant Manager
Pastry Chef
Hospitality Management in hotels/cruise industry
Cook
And Many More…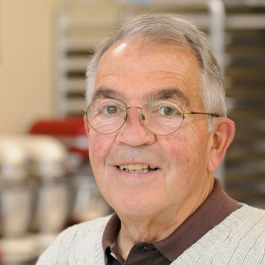 GLEN BUFORD
BOONE GROVE HIGH SCHOOL
Mr. Buford received his Bachelor's Degree from IU Bloomington and also served as a Naval OCS with six years as a naval officer. He spent 40 years in the restaurant management industry including 30 years with McDonald's, four years with Applebee's and four years with BWW's. He brings a great deal of experience to his 10 years of teaching in the classroom. In his spare-time he enjoys cars and traveling, football and playing with his six granddaughters.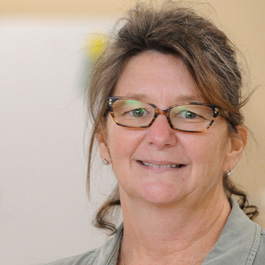 NAOMI DOBROWSKI
BOONE GROVE HIGH SCHOOL
Mrs. Dobrowski is a 4th year teacher and holds her Bachelor's Degree from IUN. She attended college to teach Social Studies, but had always loved to cook and bake. She had a small home-based baking business while raising her children. When she decided to return to the workforce, she returned to school so that she could get her FACS and culinary endorsements as well. She enjoys being outdoors in her spare time whether in the pool, hiking in the mountains, playing in the snow or sitting at the beach.
I really loved this class and even changed my major at Purdue to hospitality and tourism. This course made my senior year so much fun!