ENTREPRENEURSHIP IN SPORTS & ENTERTAINMENT MARKETING
Learn how to develop sporting event promotions like the professionals do or focus on opening and operating your own business.
GRADES: 11 & 12 | DUAL CREDIT OPTION
If you want to pursue a future in business, ESEM is the class for you. Focus on new marketing skills as you design, marketing, and promote a variety of projects. Learn about entrepreneurship, marketing, management, business, economics, and sports and entertainment marketing throughout the year. It's fast paced and fun. Operate a student-run store here at the Career Center. Complete an in-depth student portfolio, set up a professional resume, practice interviewing skills, and be prepared for your future goals with education and new experiences here at PCCTE.
Additional opportunities that may be available upon qualification:
Students can receive High School Economic Credit
Eligible for dual credits in Business & Marketing through Ivy Tech Community College
Membership in student professional organization SkillsUSA
EDUCATIONAL OPPORTUNITIES
Purdue University
Calumet College
Ivy Tech Community College
Ball State University
Indiana University
Indiana State University
Accounting & Finance
Business & Office Administration
Entrepreneurship & Business Startups
Fashion Design & Marketing
Hospitality & Tourism
HR Human Resources
Investments & Loans
Management
Marketing Design & E-Commerce
Sports Marketing
Sales & Communications
Transportation & Logistics
And more!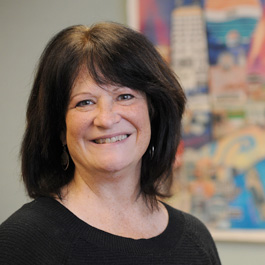 BETH AMMONS
CAREER CENTER
Ms. Ammons has been teaching for 17+ years and attended Ball State University for her A.S and Bachelor's degrees. She attended Bethel University for her graduate studies in Business Education. She is licensed in Accounting and Finance, Communication and Career Development, Economics, Entrepreneurship, Information Technology, Law and International Business and Marketing/Management. When asked, what motivates you to teach? She says,"It starts with a passion and a foundation of knowledge in both business and education. Built on a belief in today's youth as tomorrow's leaders, I am enthusiastic about creating exciting education programs that bring classroom lessons to life. My work experiences have been in the content I teach and reinforced with education in how to use successful teaching strategies. Ultimately pursuing success in the classroom and knowing students are prepared for their future is the goal, and I enjoy working towards it every day for all students. I love being a teacher, encouraging students to develop both leadership and individual skills for long-term success, working with students to reach that 'aha' moment, and hearing their success stories as they pursue their dreams in school and careers after graduation. Their success is my motivation!" Ms. Ammons brings to the classroom experiences in management, entrepreneurship, office administration and support, human resources, payroll administration, the travel industry and music. In her spare time, she enjoys backpacking, hiking, kayaking, piano, writing, painting, publishing and editing.
Having been a student of the Career Center in 1990, and using much of what I learned to this day, 30 years later, I was ecstatic my daughter wanted to enroll in the same ESEM entrepreneur/business program. The skills of setting up and running all aspects of a store, looking at costs, marketing, working with a team, etc will be valuable to her regardless of her future career path. My daughter, Emily, Class of 2020 enjoyed every moment of class, all the research, all the hard work, and all the fun. She believes the skills learned there will help her more than anything else she has ever done. I'd agree with her. The class prepared me more for the corporate world, and now business ownership than any single college course.