INDUSTRIAL MAINTENANCE TECHNOLOGY
Maintain and repair factory equipment and other industrial machinery such as conveying systems, production machinery, and packaging equipment. 
Sign up for the Industrial Maintenance Technology course if you are interested in a welding or manufacturing career. You will spend about twenty-five percent of your class time learning the three basic welding processes, which include stick welding, wire welding and Tig welding. You will also learn to operate the plasma arc machines. Industrial mechanics install machinery, use precision measuring devices and operate complex tools, in a variety of manufacturing businesses. The industrial mechanic is the key problem solver in the workplace. Sign up for this class because it will give you a "jumpstart" in your manufacturing career.
EDUCATIONAL OPPORTUNITIES
Valparaiso Area Apprenticeship Advisory Council – Portage
Indiana University
Ball State University
Purdue University
Specific Millwright Training Programs
Cooperative Educational Program with US Steel and Arcelor Mittal
NWI Carpenters or Millwright Union Apprenticeship

 
Millwright
Heavy Equipment Repair & Maintenance
Engineering Technician
Hydraulic & Pneumatics Repair
Industrial Machinery Mechanics
And Many More…
JAY OSLAKOVIC
IVY TECH COMMUNITY COLLEGE
Mr. Oslakovic has been teaching for over 27 years.  He also has spent 7 years in the U.S. Army as part of the Corps of Engineers in both combat and construction units.  After leaving the Army, Mr. Oslakovic spent 25 years working as an engineer and operations manager in the Aerospace and Automotive Industries. After that, he became a full-time instructor. In his spare time, he enjoys exercise, football, time on Lake Michigan and fishing.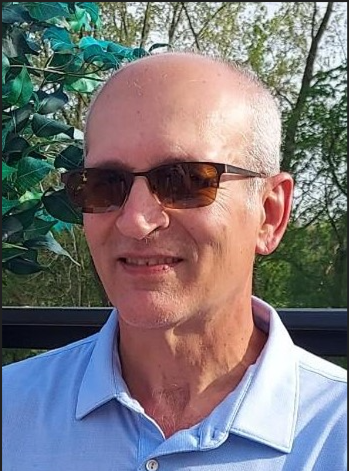 MICHAEL ROE
IVY TECH COMMUNITY COLLEGE
Mr. Roe has been teaching for 6 years and became Dept. Chair, Industrial Technology in 2023 after working in heavy industry as an Electrical Engineer for over 40 years. Mike earned a Bachelor's Degree in Electrical Engineering from Purdue University and a Master of Project Management Degree from the Keller Graduate School of Management. He is also Registered as a Professional Engineer in the State of Indiana. In his spare time he is an avid cyclist and enjoys spending time with his family at their lake house in Rochester, IN. He notes his idols as US Olympic cyclist Davis Phinney, Wrestling legend Dan Gable, and musician Bruce Springsteen.