STRATEGIC MARKETING INTERNSHIP/ FIELD EXPERIENCE
Hands on experience in the marketing field or other business careers that earn a paycheck as well as school credit.
GRADE: 12 | DUAL CREDIT OPTION
If you want to pursue a future in business that includes work experience, this is the class for you! Learn about entrepreneurship, marketing, business, management, and administration. With a focus on workplace skills, at PCCTC you will have a two-day classroom schedule that allows you time to work a minimum of 12-15 hours a week in a job in order to complete each semester's work requirement of 220 hours. When time permits, help operate a student-run store here at the Career Center. You will also complete an in-depth student portfolio, set up a professional resume, practice interviewing skills, and be prepared for your future goals with education and new experiences here at PCCTC!
Additional opportunities that may be available upon qualification:
Eligible for dual credits in Business & Marketing through Ivy Tech Community College
Membership in student professional organization 
At Hobart the daily setup is a little different, but you will also have some class experience through Principles of Marketing and release time for your job.
If you don't have a specific career selection yet, Work Study programs offer you the opportunity to do some career exploration. Sign up for one of these year long school-to-work options and begin your business and industry networking opportunities while still in high school.
EDUCATIONAL OPPORTUNITIES
Ball State University
Calumet College
Indiana University
Purdue University
Notre Dame
Ivy Tech Community College
Davenport University
Indiana State University
Accounting & Finance
Business & Office Administration
Entrepreneurship & Business Startups
Fashion Design & Marketing
Hospitality & Tourism
HR Human Resources
Investments & Loans
Management
Marketing Design & E-Commerce
Sports Marketing
Sales & Communications
Transportation & Logistics
And more!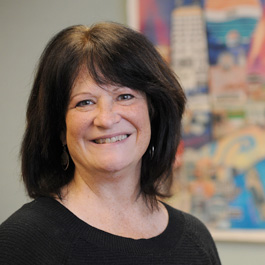 BETH AMMONS
CAREER CENTER
Ms. Ammons has been teaching for 17+ years and attended Ball State University for her A.S and Bachelor's degrees. She attended Bethel University for her graduate studies in Business Education. She is licensed in Accounting and Finance, Communication and Career Development, Economics, Entrepreneurship, Information Technology, Law and International Business and Marketing/Management. When asked, what motivates you to teach? She says,"It starts with a passion and a foundation of knowledge in both business and education. Built on a belief in today's youth as tomorrow's leaders, I am enthusiastic about creating exciting education programs that bring classroom lessons to life. My work experiences have been in the content I teach and reinforced with education in how to use successful teaching strategies. Ultimately pursuing success in the classroom and knowing students are prepared for their future is the goal, and I enjoy working towards it every day for all students. I love being a teacher, encouraging students to develop both leadership and individual skills for long-term success, working with students to reach that 'aha' moment, and hearing their success stories as they pursue their dreams in school and careers after graduation. Their success is my motivation!" Ms. Ammons brings to the classroom experiences in management, entrepreneurship, office administration and support, human resources, payroll administration, the travel industry and music. In her spare time, she enjoys backpacking, hiking, kayaking, piano, writing, painting, publishing and editing.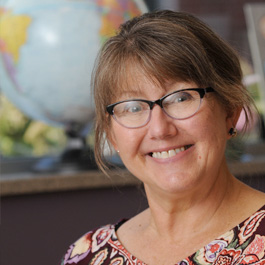 KARI ROACH
HOBART HIGH SCHOOL
Mrs. Roach has her Master's degree in Occupational Education specializing in Marketing from the University of Houston. She did her undergraduate studies at Southern Illinois University. Teaching high school has been her passion for 37 years (she took a six-year break to teach at the college level). She was a DECA sponsor for 30 years. She has been at Hobart High School for the past 22 years, has sponsored a variety of organizations and continues to co-sponsor the senior class and Brickie Leaders. She currently serves on the Hobart School Employees FCS and is on the board of the Hobart Education Foundation. She loves to read in her spare time as well as decorate, shop for antiques and vintage items and simply hang out with her three loves: Mr. Roach and their two pups!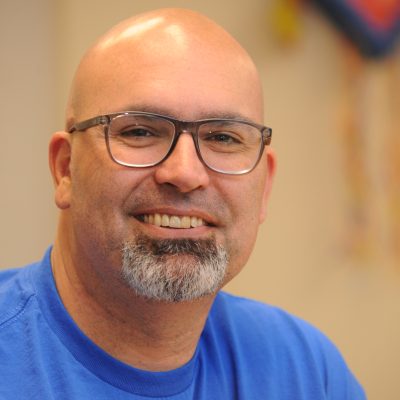 MARK SWINFORD
CAREER CENTER
Mark Swinford has come a long way from the trumpet playing, golf fanatic, music education major turned music business major he was at Indiana State University in 1995. He was a former PGA Professional who was privileged to be a part of several golf facilities including Flossmoor Country Club on the southside of Chicago where he finished his golf industry career there as the Clubhouse Manager. Throughout his life, Mr. Swinford has seemingly always played golf, but has recently spent time competing in World Long Drive Competition and was ranked in the world as high as #67. He continues to aspire to compete again…eventually, but this time it will be in the senior division. Mr. Swinford left the golf business in 2018 to pursue education, not in music, but in business and marketing where he is able to use his real-life experiences. With that experience, Mr. Swinford received his first teaching position with Lowell High School in which he taught Interactive Media to freshmen. Mr. Swinford spent the past 4 years at LHS teaching Interactive Media, Marketing and Business to all levels, and was also fortunate to offer dual credit through Vincennes University in business and marketing. Outside of school, Mr. Swinford enjoys playing video games (souls-like for those gamers out there), watching his daughter play volleyball, and spending time with his wife of 20+ years.