Reaching beyond private practice, dental careers include working in emergency rooms, laboratory research, or even traveling the world with international health and relief organizations.
GRADE: 12 | DUAL CREDIT OPTION
You'll have a lot to smile about when you begin a dental internship as a high school student and earn high school credit at the same time. You'll have the opportunity to gain clinical experience in a dental office or in a dental laboratory and learn skills that will give you a head start to a successful career. If you are interested in learning more about the dental profession, oral health and nutrition, infection control, dental terminology, oral anatomy, x-rays, dental instruments, and laboratory procedures, then sign up today for this program.
Students enrolled in this course are also eligible for dual credits through Indiana University.
EDUCATIONAL OPPORTUNITIES
Indiana University Northwest
Indiana University South Bend
Indiana University Purdue University Indianapolis
University of Southern Indiana
Indiana University Purdue University Fort Wayne
Ivy Tech Community College
Dental Assistant
Dental Hygienist
Dentist
Dental Sales Representative
Dental Laboratory Technician
And Many More…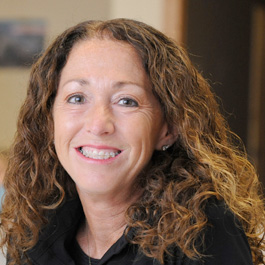 RHONDA DOANE
PORTAGE HIGH SCHOOL – EAST
Mrs. Doane received her Associate Degree in Dental Hygiene from IUN and her Bachelor's Degree in Public Health from IUPUI.. She earned her teaching license from Ball State. While a dental hygiene student, she had the opportunity to work at a dental office gaining experience as a receptionist and dental assistant. She then worked as a dental hygienist in various offices for 16 years. She absolutely loves teaching dental health careers and has been doing so for the past 16 years. She notes, "It is such a privilege to be able to share my experience and passion for dentistry with my students!" Faith, family and friends are a big part of her life. Outside of teaching dentistry, she loves to run, walk, bike, golf, swim or just sit on her porch and read or listen to music. She is a longtime fan of HGTV and the Food Network; unfortunately, she said her watching does not yield much in the way of cooking or home projects! She loves all sporting events, especially during the playoffs. During quarantine she spent a lot of time doing puzzles and watching silly sitcoms!
I'm forever grateful the Career Center gave me the opportunity to learn in depth a professional field I had interest in. I would have gone to college lost in ideas of the future. If it wasn't for Dental Health Careers, I might have been still looking for my calling.