This introductory course encompasses law enforcement, investigations, court and administrative services, corrections, private security and juvenile justice.
GRADE: 11 & 12 | DUAL CREDIT OPTION
Interested in pursuing a career in law, law enforcement, probation, parole, corrections, or a security profession? Join the rank and file of the law enforcement careers academy today.
The Criminal Justice System class at Boone Grove or Wheeler surveys the legal system and the various careers available. You will discuss and be exposed to the process from a suspect being questioned to the convicted being placed in prison. You will discuss and analyze the motivation for committing crime.
Each class invites numerous guest speakers and takes field trips. To enroll, you should possess personal characteristics such as honesty, good judgment, integrity and a sense of responsibility. You are eligible to earn college credits for the successful completion of the class.
EDUCATIONAL OPPORTUNITIES
Vincennes University
Indiana State Police Academy
Indiana University Northwest
Ball State University
Valparaiso University
Ivy Tech Community College
Police Officer
Detective
Special Agent
Corrections Officer
Private Detective
Security Consultant
Public Defender
Legal Secretary
Probation Officer
Parole Officer
Lawyer
Paralegal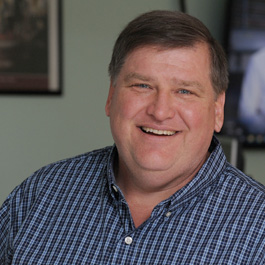 MATTHEW BOONE
BOONE GROVE HIGH SCHOOL
Mr. Boone has his Bachelor of Science in Criminal Justice. He worked for the Porter County Sheriff's Office for 14 ½ years. He worked half of his career on patrol where he learned basic patrol operations and ultimately supervised as a Sergeant. Mr. Boone worked the other half of his career in the detective bureau. During this time, he successfully investigated all different kinds of crimes from theft to murder leading to hundreds of convictions. Mr. Boone worked as a part time school resource officer for the Porter Township School Corporation for 13 years. During this time, he helped implement new safety procedures for the school and worked with the students and staff to ensure a safe learning environment and bridge the gap between police and the community. He has always had a passion for working with youth and is following in his mother and father's footsteps by teaching. When not working he enjoys spending time with his wife, son, daughter, and dogs. Family is the most important thing to me and I strive to set that example for other staff and students. I hope to give students a real world understanding of law enforcement and the decisions they have to make on a daily basis.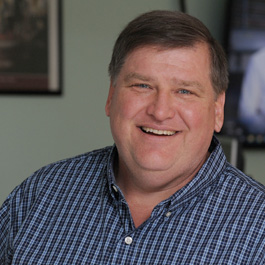 RALPH ILER
WHEELER HIGH SCHOOL
Mr. Iler did his undergraduate work at Valparaiso University and earned his MPA at IUN. He was a university police officer and dispatcher. He also worked as a social worker for Whites Family Services, has been a juvenile probation officer and served as the Chief Juvenile Probation officer. In addition to teaching at the high school level for the past 21 years, he serves as an adjunct faculty member at both IUN and Ivy Tech. In his spare time, Mr. Iler serves as the robotics coach for Wheeler High School.