Work with law enforcement officers to solve crimes. Work diligently to ensure the apprehension of the correct suspects and thoroughly analyze crime scenes to gather all relative evidence and information.
GRADE: 12 | DUAL CREDIT OPTION
Interested in pursuing a career in law, law enforcement, probation, parole, corrections, or a security profession? Join the rank and file of the law enforcement careers academy today. 
In the Criminal Investigations class at Wheeler, for grade 12 only, you will study evidence collection, interview techniques and proper documentation. You will discuss various types of offenses and how they are investigated.
Each class invites numerous guest speakers and takes field trips. To enroll, you should possess personal characteristics such as honesty, good judgment, integrity and a sense of responsibility. You are eligible to earn college credits for the successful completion of the class.
EDUCATIONAL OPPORTUNITIES
Vincennes University
Indiana State Police Academy
Indiana University Northwest
Ball State University
Valparaiso University
Ivy Tech Community College
Police Officer
Detective
Special Agent
Corrections Officer
Private Detective
Security Consultant
Public Defender
Legal Secretary
Probation Officer
Parole Officer
Lawyer
Paralegal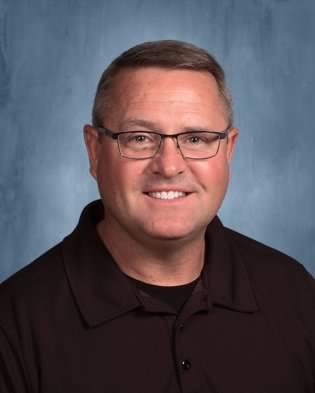 JEFF BIGGS
WHEELER HIGH SCHOOL
Jeff Biggs earned his bachelor's degree in Law Enforcement Management at Calumet College of St. Joseph. He has 28 years of experience in criminal justice. In 1994, Jeff began his career at the Porter County Jail. In 1995, he was hired as a patrol officer for the Valparaiso Police Department. In 2000, Jeff was hired as a deputy with the Porter County Sheriff's Office. At the Sheriff's Office, Jeff moved up through the ranks from Corporal to Captain. During his career, Jeff has had the opportunity to serve as the Sheriff's SWAT Commander, Drug Task Force Coordinator, Detective Bureau Commander, and Chief Deputy. Before his recent retirement, Jeff was assigned to the FBI as a Task Force Officer. He is very excited to share his experience with the CTE students.