Fabrication parts together by means of heat, pressure or both forming a join as the parts cool. Welding is usually used on metals and thermoplastics but can also be used on wood. 
GRADE: 11 & 12 | DUAL CREDIT OPTION
A trained welder has many opportunities in Northwest Indiana for a rewarding career in industry, construction, small job shops, or self-employment. You'll learn how to join metal parts by using a heating process during the course of this program. The experienced welder makes excellent wages, but must be willing to work under conditions that often require strenuous physical activity. Just remember, at the completion of this program, you'll be ready for employment.
EDUCATIONAL OPPORTUNITIES
Vincennes University
Ball State University
Apprentice Schools
Ivy Tech Community College
Certified Welder
Job Shop Welder
Steelworker
Apprenticeships
And Many More…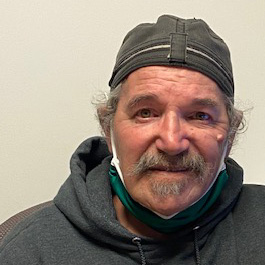 JAMES D. MCKIDDY
IVY TECH COMMUNITY COLLEGE
Mr. McKiddy has been teaching for 18 years. He has multiple welding certifications, has an AAS degree and a BAM. He studied at Ivy Tech, Trine University and with the American Welding Society. He spent 31 years as a Boilermaker/Welder and serves on several advisory committees for various welding programs. He is married with 3 grown children who all have received college degrees. He also enjoys his 3 grandchildren.