Hair Stylist
Makeup Artist
Beauty School Instructor
Manufacturer Representative
Nail Technician
Salon Owner
And Many More…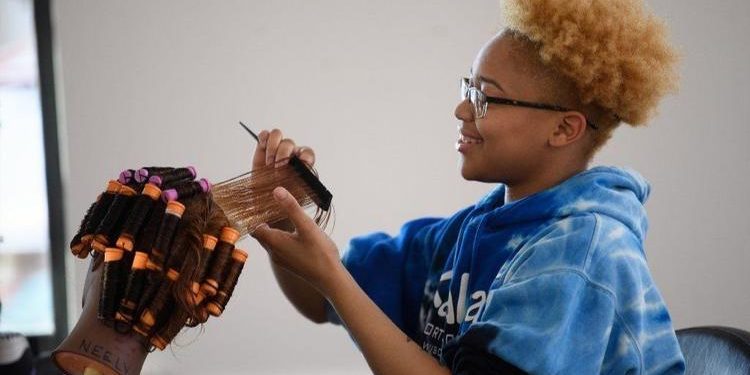 Due to 21st Century advertising trends, fashionable looks for both men and women will remain of great importance. Although styles will change, a cosmetologist's task will remain the same…to help people look attractive. As a service professional, you will be shampooing, cutting, styling, straightening, perming, and coloring hair; giving manicures; providing scalp and facial treatments; and furnishing makeup analysis. At the end of this program, you will be eligible to take the Indiana State Beauty Board Examination. You need to pass ISTEP or to achieve a GED before you will be recommended for the Indiana Cosmetology license examination.
The average income for a salon professional, according to the U.S. Dept. of Labor, is up to $41,620.
Educational Opportunities
Specialized training offered at private schools
Manufacturer-sponsored workshops, seminars, and conferences
H.S. and Career & Technical Education Graduate:
up to $41,620
Additional Technical Training:
up to $41,620